I AM NOT A DENTIST – CLARIFICATION: DUGUID AND EX-NEWS ANCHOR ARE NOT TWINS SEPARATED AT BIRTH
This could be a modern day "Man In The Iron Mask," but the twist is the amount of people I have been confused with – some understandable and others a bit of a stretch…


I have been accused of being Doug Hoyte and almost attacked for refusing to answer! I was walking along the beach with my wife and the man almost stood in my way, I said he got the right former profession but wrong name, and he is TELLING me if I used to read News then I MUST be Doug Hoyte?
I twitch an eyebrow Spock-stylee and say, "Nope." As I keep walking, I hear the man cussing but his friend who kept quiet during the whole exchange finally broke his amused silence and told him my correct identity – but the man was still hellbent on saying I was my idol and not myself… Oh well, guess I did a good job.
People have called me Steve Blackett or Tim Slinger (The first I understand as another Presenter but the latter I guess because we were both in News), and I have even been accused both in Opposition and as Prime Minister as DAVID THOMPSON?
But the one mistaken identity I have seldom been able to shake is the MP for Christ Church West, William Duguid. When we were kids, we would exchange comic books and play at his father's place KD's Food Fair in Deighton Road. We both went to Harrison College, but that's as far as we resemble each other… His hair is almost gone, he has a beard, but now I only sport a moustache. I am handsome, and he – ahem – passes?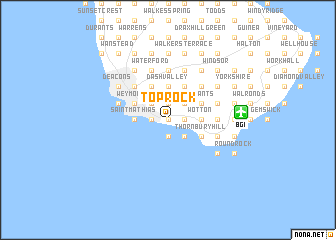 I have sat in a shop in Rendezvous waiting for Pudding & Souse and a man is asking me about a filling and I have to explain three times I am NOT a dentist!
One day, I hate to say, I wound up a dreadlocked guy outside of Shell Top Rock to the point where he was literally foaming at the mouth! He was convinced I was the DDS and was shouting at me, I had a really bad day and refused to explain nor answer – so when he started using foul language, then I got really evil and said I can get more votes anytime I like and a host of other crap, I had to almost run as that dude was so cruel…
I have not laughed so hard in a long time!
Just the other day I was in Big B Super-Centre in Worthing and saw my alleged doppelganger, and I decided to ask Dr Duguid what had never occurred to me before – HAVE FOLK MISTAKEN **YOU** FOR ME?? Man, yes – he grated, and quite frankly I am sick of it!
My mouth fell open, it made perfect sense and then I did not feel so bad since we suffered the same syndrome!