Is Chris Brown hoping to release a new disk soon? What makes me think so? H'mm…
Here's what MSNBC thinks of the move by the pugilistic teen…
My concern is that Rihanna has done some weird things since the abuse, she went and put on violent tattoos on her midriff…
For the USA's Independence Celebrations she decides to make a clean breast of her past, if she was good girl gone bad, now – then she must be bad girl gone psycho at this stage?
As if all of that was not enough, she has now fallen asleep in tall grass and a lawn mower passes by, here's the result;-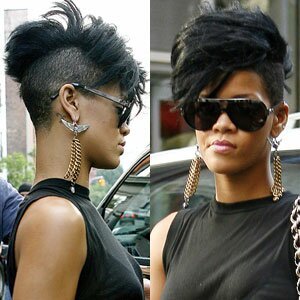 Does this News-Blog dare say – what next? How do her parents feel? What about the Barbados Government that made her a Youth Ambassador, will this be recalled now?