Can Mass Media increase unrealistic expectations during tragedy? Bajan Reporter finally speaks out on death of Michael Jackson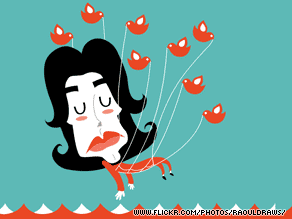 I am still in shock… I got a call around 5:30 Thursday afternoon, by 6:00 I knew what the rest of the world was trying to accept… That of the original Jackson 5, the youngest was the first to go!
I know all the current anecdotes of how Google and Twitter were almost shut down due to Michael Jackson's passing, there are some sick text jokes about him too – but I will not repeat them. I have my own view on the King Of Pop.
I heard how the paramedics spent an hour trying to revive him and I just could not help thinking that if Hank Lawson (Royal Pains) was present, the world may have had a different HISTORY with the life and times of MJ!
It's my understanding that an autopsy may take six weeks? I am sure Grissom of CSI if he was not on his quest to rekindle romantic flames would have had the toxicology stats ready in 90 minutes, LOL! Joke as it may seem, there are many people who seem to feel similar ways – has mass media driven folk to expect unrealistic rsults in the midst of tragedy?
I'll leave that for you to decide… I will say this – I blame MJ's father for most of his hang-up's! The obsession with surgery and his nose I am sure came from the father (who himself is one ugly crutch) teasing MJ constantly about his "n****r-nose;" I doubt very much he was a pedophile, in fact, I suspect he was asexual, think about it – if he saw himself as a perpetual child then he'd have no interest in sex… Only gold-digging parents who felt they could make a quick buck! His desire to be around children and have toys about came from the lack of a genuine childhood – again thanks to dear old dad.
If you look at Michael Jackson's dance moves, there are strong elements of Martial Arts in them – very likely a holdover as from when he was older and learned how to defend himself from his father's tirades.
I can easily believe so, since when I decided to try karate in my late teens it was also due to my own abusive father, I have a ridge on my forehead when he took a walking stick and lashed at me and I ducked… Why? He had me make coffee for him and it was too hot!
There is a scar on my left foot when he burst a Coke bottle on a stool as the egg sandwich he had me make him was runny and it soiled his expensive turtleneck sweater from Abercrombie & Fitch!
(You may wonder if I was I his personal maid? Until 19, when I left and moved to Pavilion Court in Hastings, just to get away – I knew if I stayed longer it would be Rustem and Sorab except the father would get send to Westbury and I may end up in Glendairy)
Enough of me, Michael also had a morbid fascination with death and its paraphernalia – the skeleton of the Elephant Man; making videos like Thriller and Ghost; the NY Daily News also list some other odd habits. Death can be thought of by some as a form of ultimate escape, with a violent parent constantly torturing you, would thoughts of suicide be far away? If that's the case would you not wonder about dying and all the trappings?
Be that as it may, let's look at the good MJ sought to do – I agree with Rev. Al Sharpton, before Oprah, Tiger Woods or Barack Obama? MJ had the whole world love him regardless of the color or looks he chose! Then he used his music as an advocacy for humans to improve their habits… Earth Song ($40 million to make); Heal The World – song & foundation; We Are The World plus Man In The Mirror.
But ppl may recall his songs or videos, but for me he changed the world of dance with Billie Jean, Beat It and Thriller. It was 26 years ago he invented the Moonwalk… What about Smooth Criminal and the leaning?
Month after next, MJ would have been 51 – Bajan Reporter can only wonder what will be the gala surrounding that milestone!