VIRGIN ATLANTIC'S MUSIC FESTIVAL 2008 – What's hot & what's not + what's left
The Virgin Atlantic Music Festival (
VAMF
) has deliberately sought to highlight musical expressions o
ther than soca or calypso in an effort not only to educate Barbados that there are styles of song other than holding up a rag and shaking a gluteal, but also to provide a spotlight for Bajans who have chosen to do music other than what is deemed "typical" this side of the world…
Tomorrow night at Mojo's in Worthing there's been a change – it was supposed to have been the Dub Pistols performing but now Hipslinky will take their turn at 9:00 pm instead. The British group have had some success with a few UK Top 40 singles.
Here's what the VAMF magazine (I got mine from Sheraton Mall) has to say about this new alternative group –
"Hipslinky produce the sort of angular sounds that U2 would if they were still in their twenties." I will make an effort to see how they pan out as a live session, ok?
Tuesday night at Bert's Bar in Rockley, not too far away, will feature Ada – a band with ties here and under review before – they play from 7:00 pm and are a great warm-up to US Election Night!
Lanyap is a gospel-metal group from Trinidad, now under new management of QME/ Question Mark Entertainment,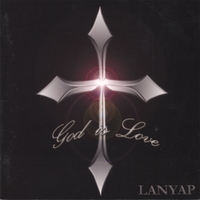 they see the VAMF as a vehicle to further promote their sounds. Their last disk, "God Is Love" has tracks like "Our Father", "Give Praise" and "Spiritual High" – admittedly this genre leaves me a bit cold, but for those who like to headbang while praising Jesus? Here's your nirvana, dudes & dudettes!
When one thinks of slide-guitar styles of playing, usually BB King, the late John Lee Hooker or Bonnie Raitt and Canada's the late Jeff Healey spring to mind – the UK does not usually spring to mind, although Del Amitri come close… But from 2003 there's been the Martin Harley band laying out their own version of the artform.
Unfortunately due to prior commitments, I missed their gig at Mojo's last Monday and I hear it was a blast for those who went! I take a peek into the VAMF booklet on their slew of entertainment and learn this much – "Using a converted 12-string he bought for $30 (and still uses to this day), he played wherever he was welcome and his warm voice, earnest yet poetic lyrics, and distinctive guitar style made an impression."
Touring and busking across Eire and England, they eventually drew the attention of BBC 2. One original founding member decided to go his way and then the other two fellows carefully made a new replacement which paid off – after Barbados they head for the UK again then make for Down Under to Oz.
I was able to secure their debut from 5 years ago, but again truthfully – the Tom Waits track is what really grabbed me, "Chocolate Jesus" while the other tracks appear to be run of the mill alternative fare. Perhaps if I heard them live it may have been different?