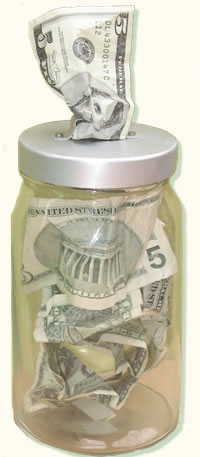 During the span of George Bush Jr's reign in the White House this old man would make a Latina waitress get close to sinning her soul at a Tex-Mex cantina with his stinking attitude, little realising her reward would not be in Heaven, but here on Earth…
Melina Salazar was just as stunned as the rest of the townsfolk in Brownsville when she learned that on the old fart's passing, she was the recipient of a sizable windfall and an auto to boot, according to AP/CNN –
She made sure his food was as hot as he wanted, even if it meant he burned his mouth. And she smiled through his demands and curses. The 89-year-old Walter "Buck" Swords obviously appreciated it, leaving the waitress $50,000 and a 2000 Buick when he died.
When she was
interviewed on TV
, she stated the obvious reason for her reaction was the perpetual temper of her customer –
Swords, a World War II veteran, died in July. But Salazar learned just a few days before Christmas that he had left her the money and car.
Since she swallowed her pride in many an engagement with the geezer, and considering his last name – you may have to be careful how you pose this, but you could say she was a Sword-Swallower?